WELCOME TO INTERSTELLAR HQ
Come take a peek at how we do what we do best for you.
OUR SHOP
Welcome to our shop a.k.a. Interstellar HQ. This is truly where the magics happens and our mad scientist ideas take shape. Blending a passion for music and all things gear related, we shape and mold our obsession into out of this world guitar effects pedals for you. Hand crafted in Tallahassee, FL USA direct to your galaxy or where ever you may call home.
USA MADE
Our commitment to quality & reliability starts with all our pedals being crafted in USA.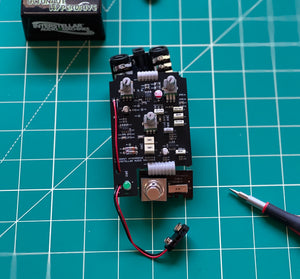 Quality
Quality sourced, meticulous manufacturing, and ultra custom guitar effects pedals are what we are passionate about.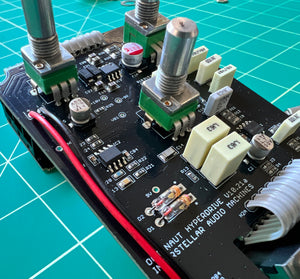 RELIABILITY
Each Interstellar pedal is painstakingly researched and developed, road tested and then tested again back at Interstellar HQ before we commit to production. Our refined process and circuit design leads to ultra consistent performance from pedal to pedal.