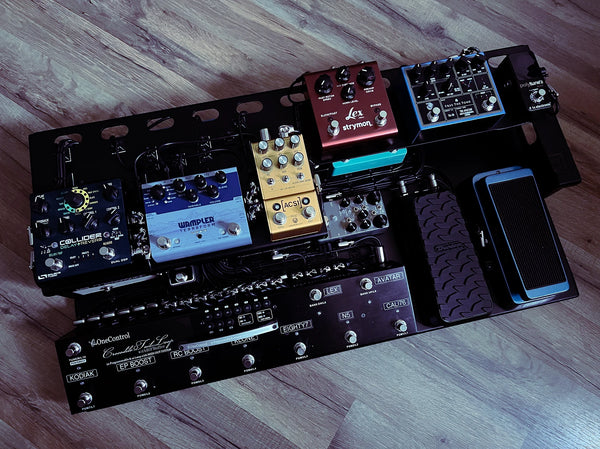 Professional Pedalboards
Providing a 100% customized experience for every client

Let us take control and build you the rig you deserve.
Our goal is to provide musicians with a professional, high-quality rig that they can both be proud of and rely on. We offer a range of services to provide you with a completely customized experience to build you a roadworthy rig you can love for years to come. All our work is guaranteed to last. We want to facilitate your music and your tone.
Pedalboard Build
Build your pedalboard on an industry standard flat board or a quality angled board to your specifications, and suited to your needs. In-series or switching systems, we've got you covered.
Rack builds
Do you need a rack system built for you? We'll custom-build the case and wire the entire rack for you - ensuring the pedals are secure, cables are cleanly managed, and the rack is properly powered.

Custom Junction Box / Patch Bay
Do you need specific I/O options for your rig? We'll build you a junction box/patch bay in a pedalboard-friendly enclosure. We can even wire in input/output buffers.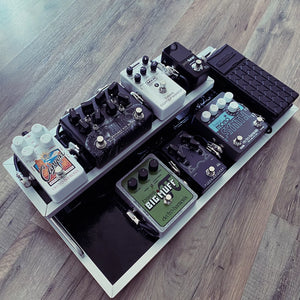 MIDI Programming
MIDI cables with high quality microphone cable and programming all of your MIDI effects.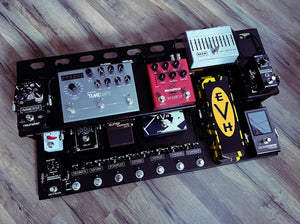 High Quality Power
Custom length DC power cables using KobiConn© connectors designed to meet the power requirements of your pedals.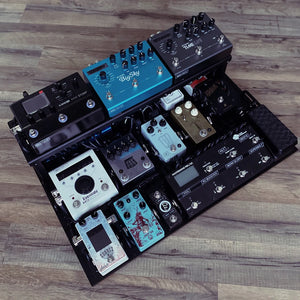 High Quality Cables
Custom length patch cables using Mogami© cable to ensure the cleanest aesthetic and longevity of your cables.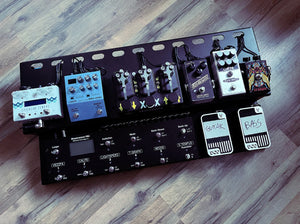 Custom Patch Bays
A customized [buffered / unbuffered] junction box with your choice of I/O options.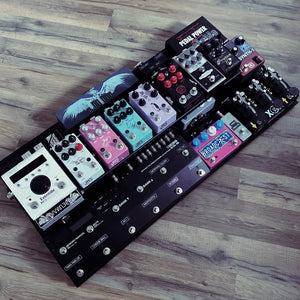 Unprecedented Quality. Impeccable Reliability.
No matter how unique or intricate your request is, you can count on us to find the right solution for you.